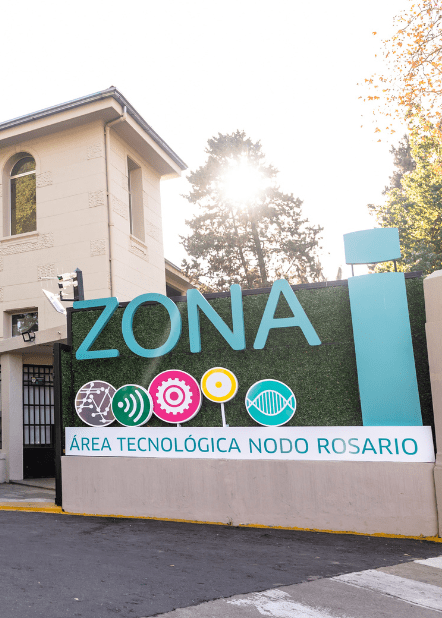 Zona i projects a cutting-edge Technology Node that fosters collaborative dynamics of innovation for the production of technologies, scientific and educational activities, and the creation of quality jobs for the youth.

A space of 12 acres located in the south of the city of Rosario where tech based companies, entrepreneurs and institutions of knowledge interact with each other, open new possibilities for the improvement of regional competitiveness, social inclusion and the creation of high-quality jobs.

This is an initiative promoted by the government of the Santa Fe Province, the Polo Tecnológico Rosario (tech companies, universities and governments) and the Municipality of Rosario.
In the next stages, it is projected the completion of Nave 3, a building area destined to settle start-ups and SMEs from the biotechnology sector.

Additionally, in the area of the former Casino of Army Officers of Battalion 121, a new technical school will be opened, and a building will be saved for Fab Labs. Both projects will be developed in association with the Ministry of Education of Santa Fe Province.

With the creation of the Technology Center for Energy Transition and the settling in of the General Directorate of Technical Assistance of Santa Fe, two new areas will be added to Zona i by installing tech containers of 2626 and 5250 square feet each.